AIR ITALY PARAMOTOR WHO WE ARE
Air Italy srl is a young and dynamic company, which already holds a record: it's the first company born in southern Italy dedicated to the world of sports flight. Its management has been brave and now, after almost a decade, they can say they're winning the bet. The constant presence at various gatherings or events, and fairs both in Italy and abroad, have allowed its models to establish themselves on the market, in which there were already authentic companies sacred monsters of the sector. Today its models are appreciated both by simple amateurs, and by true flight professionals. A challenge so far won, but that still does not satisfy. Now we want to go on with the same passion as when it was born, to continue this magnificent flight.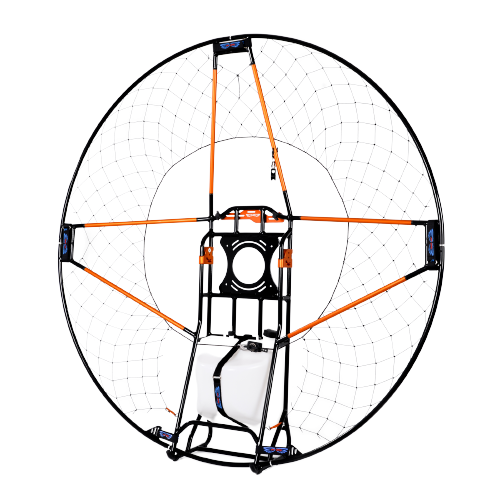 If you want to do a test flight with our equipment or just try the thrill of the flight…
I love the fact that the frame is so balanced, allowing me extreme maneuverability and feeling with the wing, giving me confidence even in challenging flying conditions.
WHY CHOOSE AN AIRITALY PARAMOTOR?
BECAUSE AN AIRITALY… IS AN AIRITALY
We have a team of experts which studies the best way to make the pilot feel comfortable during his flight.
Our developers are first of all pilots keen on flights, just like you are.
Our team of expert pilots tests our paramotors in every condition.
In these last years Air Italy has spread their frames all over our country. The care of the details is a key point and the combination with our Cors-Air engines make a perfect match!
Safe and quick delivery all around Italy
2 YEARS WARRANTY ON FRAME AND ENGINE
Maximum support and maximum customer care
No stop assistance worldwide
Complete package with equipment, lessons, and license
Competence and symphaty reign in Air Italy!!! With them every minute you have a chance to learn something new about the flight world. If there were a sixth star, Air Italy would deserve it!!!!!
Davide Simonini
Quality, light and functional frames. Many adjustments. Very fast assistance and good prices.
Alberto Poluzzi
Professionalism, seriousness and full availability.
Nino Di Bonito
WE COLLABORATE WITH THE WORLD'S LEADING PRODUCERS
Over the years we have established partnerships with the best manufacturers of flight equipment.
Leave your e-mail to receive news about events organized by Airitaly Paramotor, promotions reserved for our customers, and to be among the first to be informed about news and innovations by our development team.